LDAP Authentication for WHMCS (Admin)
---
LDAP Authentication is only $2.50 per month
You can also purchase Lifetime License at only $119.95
LDAP Authentication integrated to WHMCS (for Admin login only) so that you wouldn't have to go to too many places to manage your staff.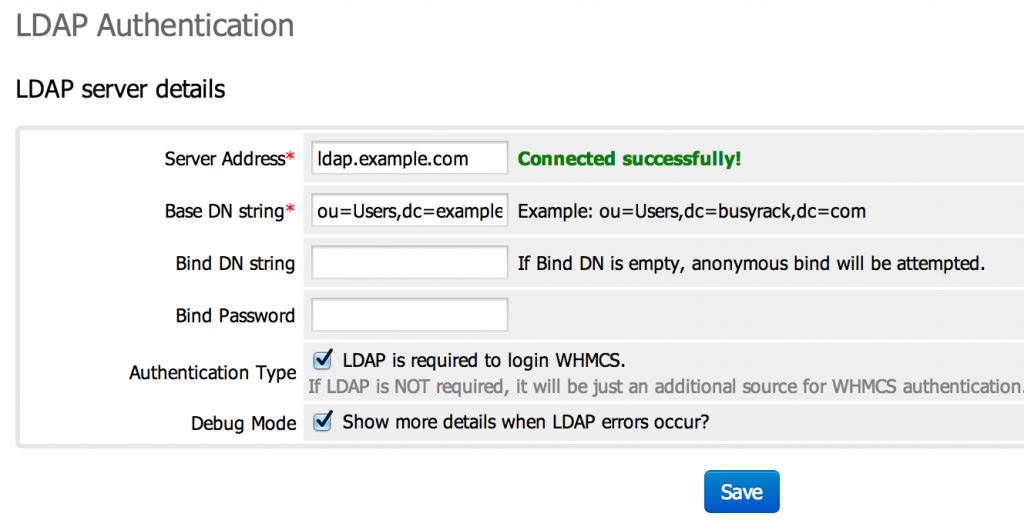 Auto sync password from LDAP to WHMCS
Ability to configure whether LDAP is strictly required or just an additional authentication source
Support 2FA login
Support multiple LDAP servers for redundancy
PHP 5.6 or later
ionCube Loader
WHMCS V6 or later
PHP LDAP extension
Unpack the module and place in into WHMCS addons directory. The directory should look like this: modules/addons/br_authldap
Activate the addon in Setup >> Addon Modules
Click on Configure button and enter your software license key.
Visit the module and enter your LDAP server details, Click on Addons >> LDAP Authentication
Follow the instructions given on module screen.
---

Only $19.95

Lifetime License *$19.95*
Mobile template for WHMCS
---

Only $1.66/month

Rented License *$1.66/mon*
Order Management features
---

Only $1.66/month

Rented License *$1.66/mon*
Advanced Timer features
---

Only $1.66/month

Rented License *$1.66/mon*
Lifetime License *$79.95*
---

Only $1.66/month

Rented License *$1.66/mon*
Ticket Filtering features
---

It's FREE

Create WHMCS backup and upload to Dropbox
PRO version is available here